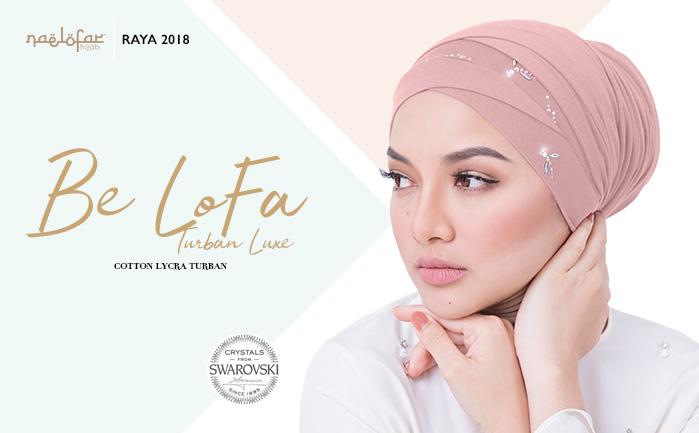 Be Lofa Turban Luxe gets a luxurious makeover and transformed to a more blinged up in its latest reincarnation. We want you to be distinctive and emerge from your shell which is why we've added tons of twinkle in the Be Lofa Turban Luxe. Cotton Lycra is the main fabric used because it has an elastic quality that allows the turban to stretch over your head securely and flawlessly. There's also plenty of extra material for you to get creative with.
Be Lofa Turban Luxe is a great starter turban for ladies who have never worn one before because it's incredibly simple to wear. You just put it over your head and wrap the additional material around your bun and tuck the end into the folds for a neat and fuss-free look. Crystals are placed all along the front band of the turban to give the piece an ornate and refined feel. The design of the crystals were inspired by dragonflies, symbolising change and maturity.
Be Lofa Turban Luxe in an evolved design, it has a more grown-up feel compared to its plain counterparts. If you fancying something extra special to wear this Raya, opt for the plush Be Lofa Turban Luxe, it will revamp your style and make your outfit stand out from the rest of the crowd.
Price:
RM93 (Semenanjung Malaysia)
RM95 (Sabah & Sarawak)
SGD/BND $46 (Singapore & Brunei)
Material: High Quality Cotton Lycra
---
---