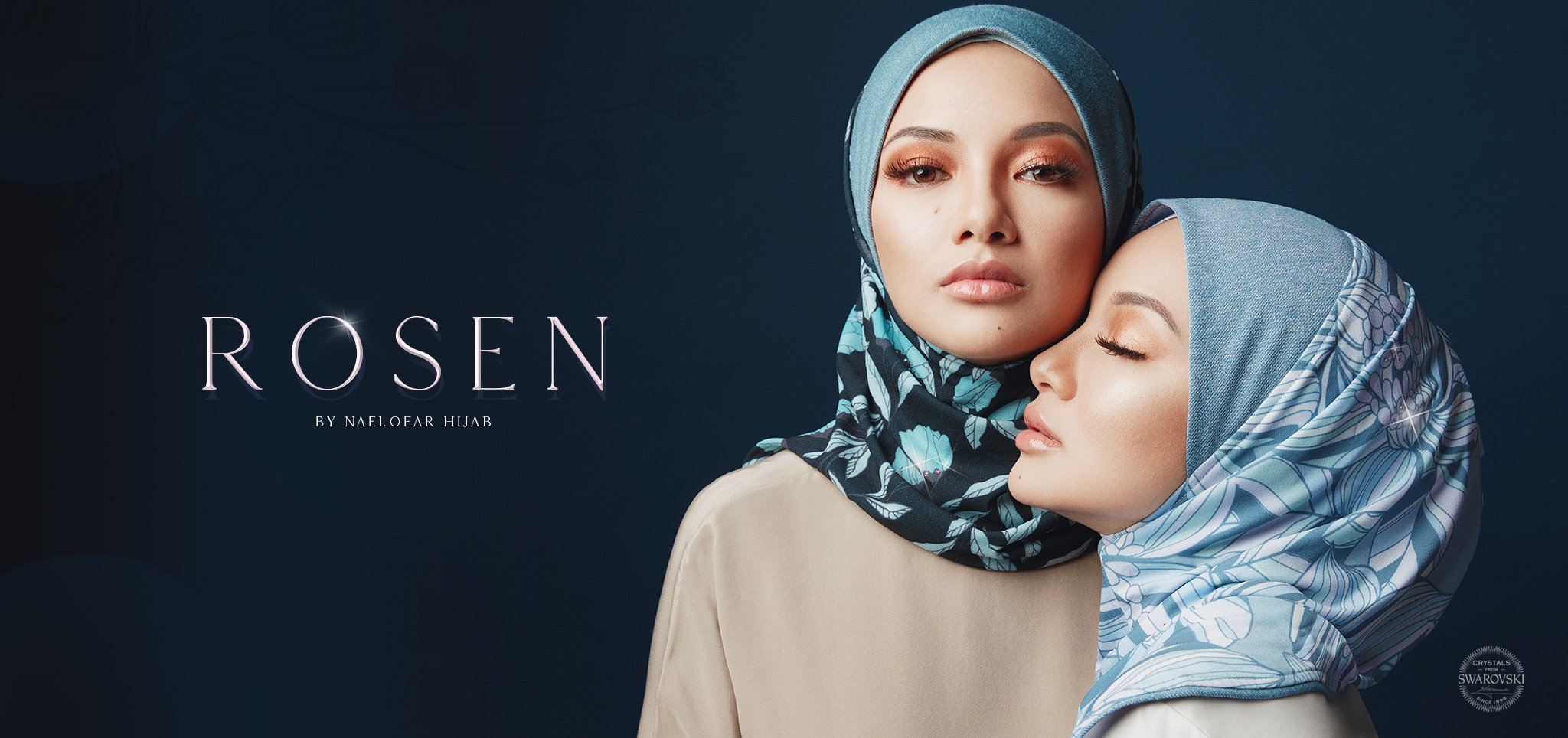 Ease your day with the new instant hijab, Rosen. Rises from the 15 designs of Blossom, Rosen has more offerings of 16 wonderful designs altogether. On top of that, there are array of pastel shades and of course, we are not forgetting the bold prints, that you can choose from to match with any of your outfit. Oh there's more, in this collection of Rosen, we added sparkles of Swarovski crystals for some glam.
Every design has its own name, and each design comes in two shades for you to switch in between according to your likings. The headpiece or hijab is created using the easily washable moss crepe. A low maintenance material that is resilient and durable enough for daily wear.

Soft denim is used as the material for the awning. What's important about it is, Rosen fits nicely on all face shapes, following the curve of your forehead so it stays neat and tidy all day long. Plus, it adds a bit of edgy touch to the design making it suitable for all ages!
Collection : Rosen
Price :
RM 89 (SM)
RM 91 (SS)
SGD / BND : 45
Type : Instant Hijab
Material : Printed Moss Crepe with Soft Denim Awning
Detailing : Xilion Rose AB & Xirius Rose AB
---
Sorry, there is no product in this collection